Check back often to stay up-to-date with the latest news from Megator & our sister company Pumps 2000
Megator Helps McDermott Overcome Problem on Their Latest CSV Vessel
The construction support vessel LV 108 was launched in 2015 and suffered continual priming problems with its sludge pump which was a gear pump that is unable to hold its prime when pumping oil/water. In 2016 it was replaced by our model L200 Sliding Shoe pump and has been a huge success due to its ability to handle a great variety of liquids, viscous or free flowing, clean or dirty.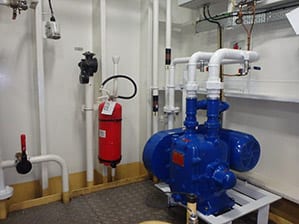 Megator Awarded Multi-Pump Contract for L300 Sliding-Shoe Pump
Megator was awarded a multi-pump order for L300 Sliding-Shoe Pump sets to be used as a charge pump for a small triplex injection pump. The Sliding-Shoe Pump was chosen due to its dry-running abilities and super-suction lift, just two of the pump's many unique design features.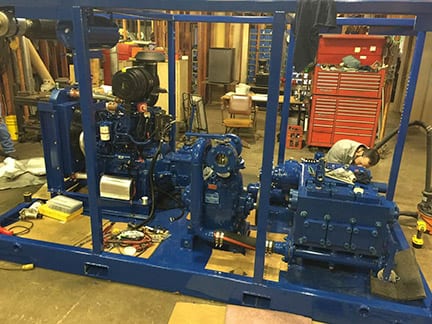 High Volume Oil Recovery Pump Installed on Indian Vessel
High Volume Diesel driven H400 Oil Recovery Pump installed on a vessel in India for Off-loading oil skimmers.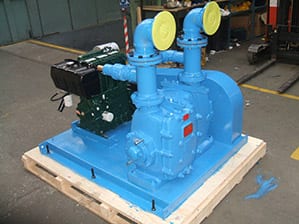 Damen Shipyard standardizes sliding shoe pump for all vessels
The Megator L125-DBP Sliding Shoe pump assembly was selected as the standard bilge and sludge pump on all vessels manufactured by Damen Shipyards. Photo courtesy of TBU which is our Marine Distributor for the Netherlands at their booth at the Europort Exhibition in Rotterdam, The Netherlands.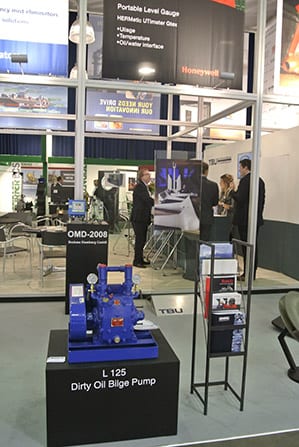 Sliding-Shoe Pump Selected for New USCG Fast Response Cutters
Megator's Sliding-Shoe Pump has been selected as the bilge and waste oil pump for new USCG Fast Response Cutters and is also being backfitted to existing vessels, as well as for bilge and grey water for WLB (buoy tender, seagoing) class.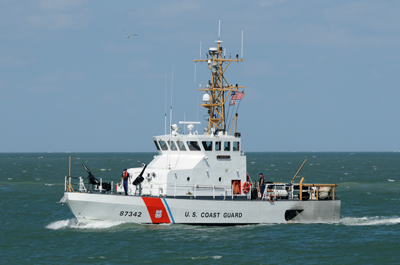 New turn key Marine Booster Set
Ideal for large and small applications. High suction lift enables set to be positioned in most convenient location. All of the usual advantages of the sliding shoe pump i.e. high suction lift, self-priming, dry running. System suitable for fresh water and seawater, standby pump can be switched over in seconds without the need to alter pipework.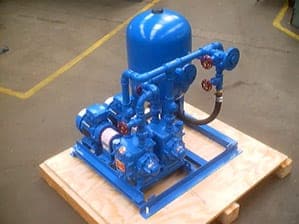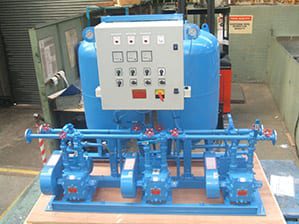 British Energy Pump with Filter for Skimming
British Energy pump with filter. It was used in conjunction with a Sump skimmer for skimming oil sheen from the surface of water. The Mycelx filter would remove the sheen.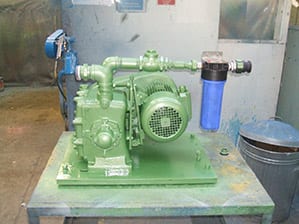 Train Wash Twin Set for Industrial Train Washing Facility
Train wash twin set used for removing the run off from an industrial train washing facility, 2 x L300 pumps set to run on duty/standby configuration.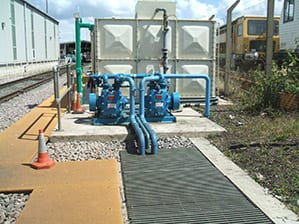 British Steel Oil Recovery Unit solves oil problems at two locations on site
The Megator System 3 solves problems with oil in a catchment pit entering the watercourse. Equipment used: L125 gasoline driven pump set and a 1.5" Alpha skimmer. After approx. 3 hours the surface was clear of oil. They are pleased with the results and are looking into placing order for additional units.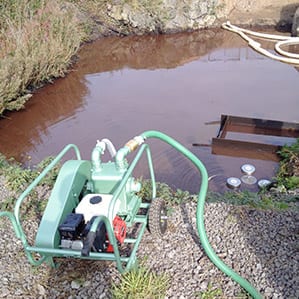 New Dispersant Set Spray Arms
Lightweight aluminum spray arms, can be folded away when not in use. New dispersant set – Most compact set available and all of the usual advantages of the sliding shoe pump i.e. high suction lift, self priming.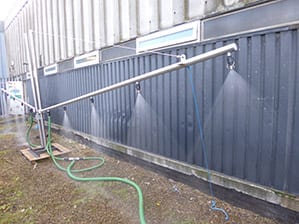 Megator Supplies NATO with System 3 Oil Recovery Units for mobile field oil recovery operations
Both large Trailer mounted systems and small portable units consist of L125OSRD Diesel driven Pump mounted in a wheeled frame – 3m3/hr, M08 Oil Water separator, Folding Alpha skimmer, Set of suction and discharge hoses and Mycelx polishing filter units fitted to separator discharge.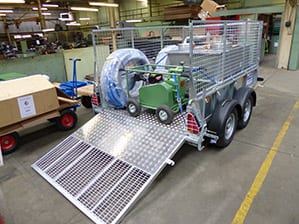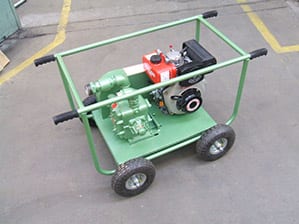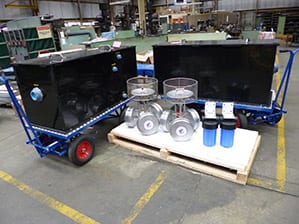 Megator Awarded Multi-Pump Contract to Support Production Efforts in the Utica Shale Gas Market Midstream Level
Megator awarded multi-pump contract to support production efforts in the Utica Shale Gas market midstream level.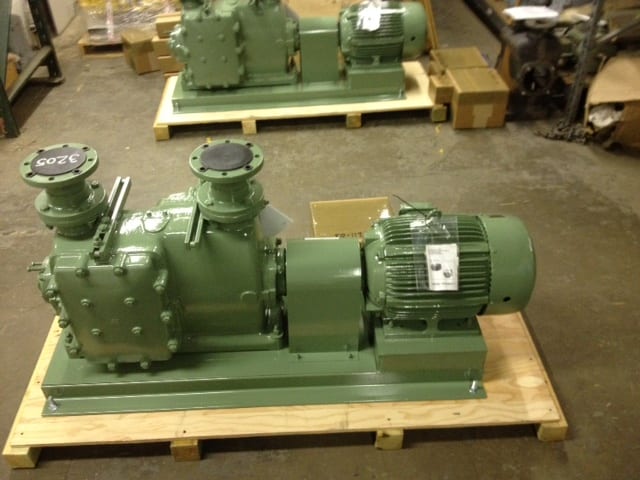 Megator continues its long association with the Royal Navy
After successfully providing pumps for the Type 45 Destroyer and both Queen Elizabeth class aircraft carriers, Megator is now supplying bilge pumps for the new Type 26 Frigates.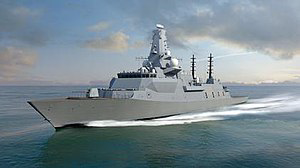 Sliding-Shoe Pump Selected for New USCG Offshore Patrol Cutters
Megator's Sliding-Shoe Pump was selected for bilge and oily waste applications on the new USCG Offshore Patrol Cutters.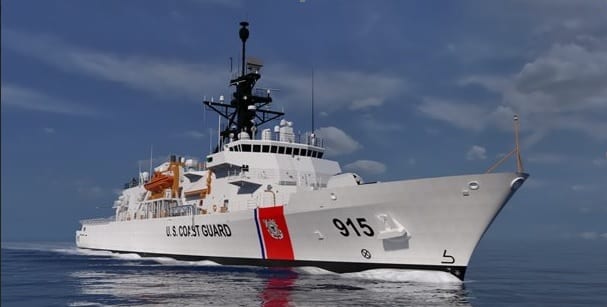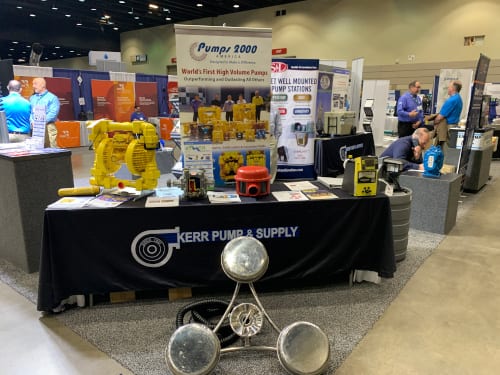 Michigan Water Industries Premier Conference. We were supporting our new Distributor in Michigan Kerr Pump and Supply.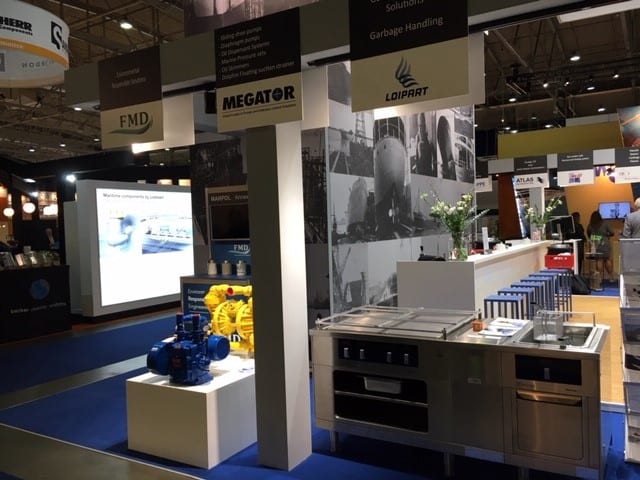 Thanks to our distributor in the Netherlands TBU for their work and exhibit at the Europort 2019 in Ahoy Rotterdam.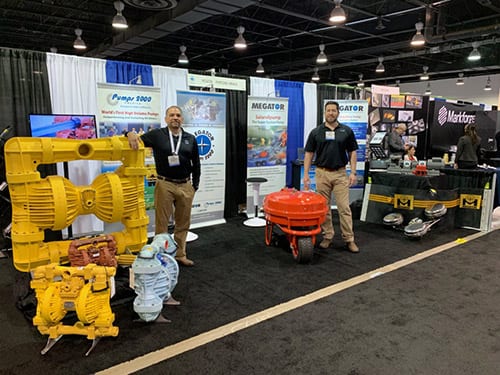 Megator exhibits at the Offshore Technology Conference 2019 on May 6-9, 2019 in Houston, Texas
Megator exhibits at the SME Conf. & Expo on Feb. 24-27, 2019 in Denver, Colorado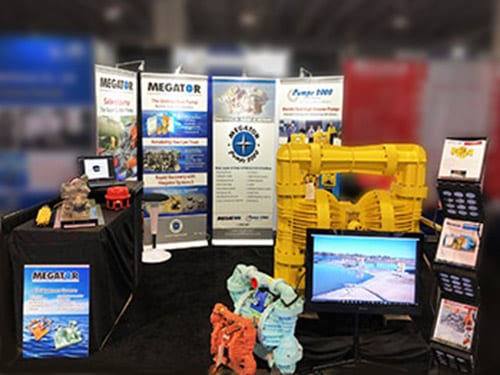 Megator exhibits at OTC Show on April 30 – May 3, 2018 in Houston, TX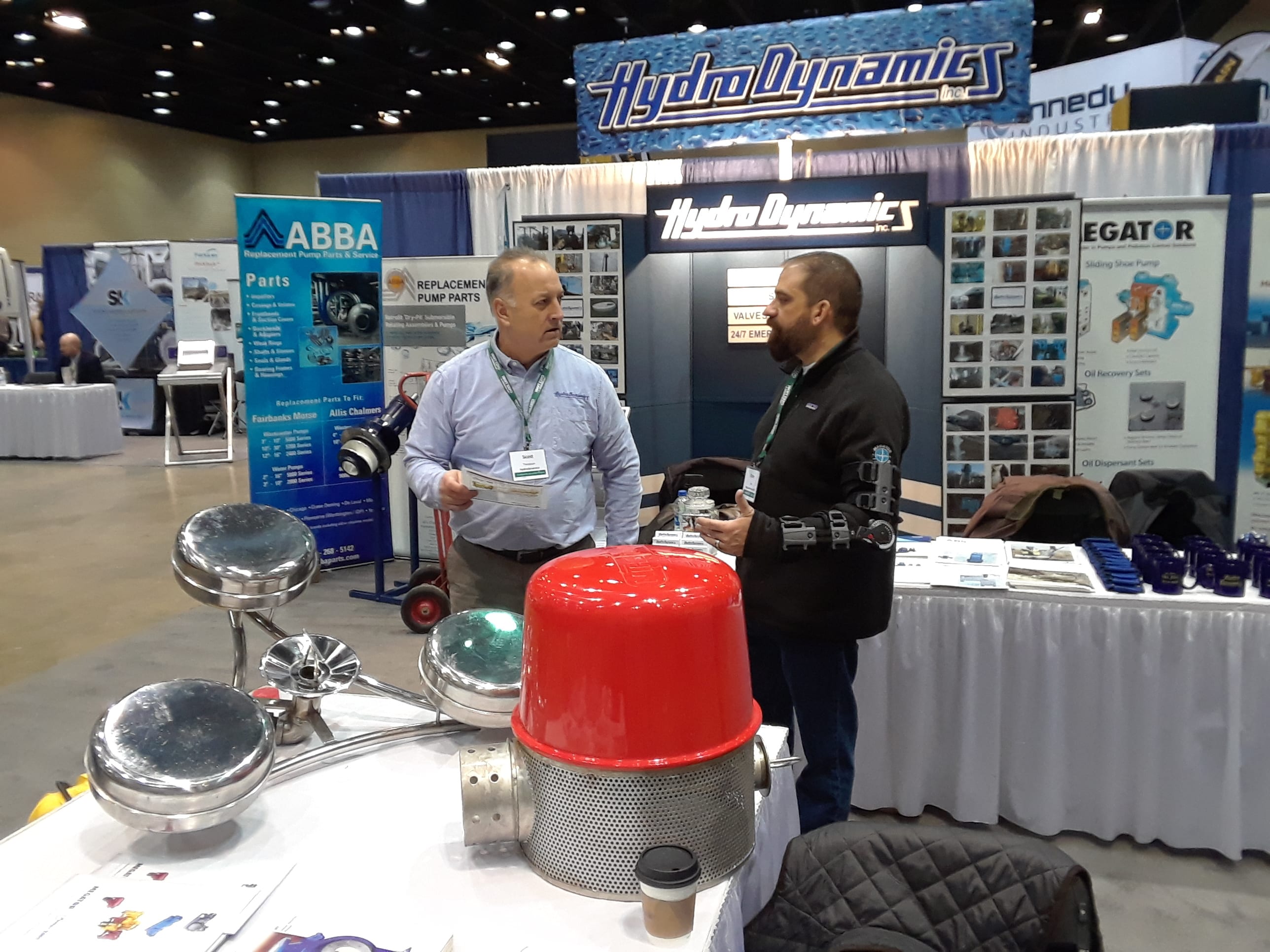 Megator accompanies their Distributor Hydrodynamics at the JOINT Expo, Feb 6-7, 2018 in Lansing, MI